Wall Graphics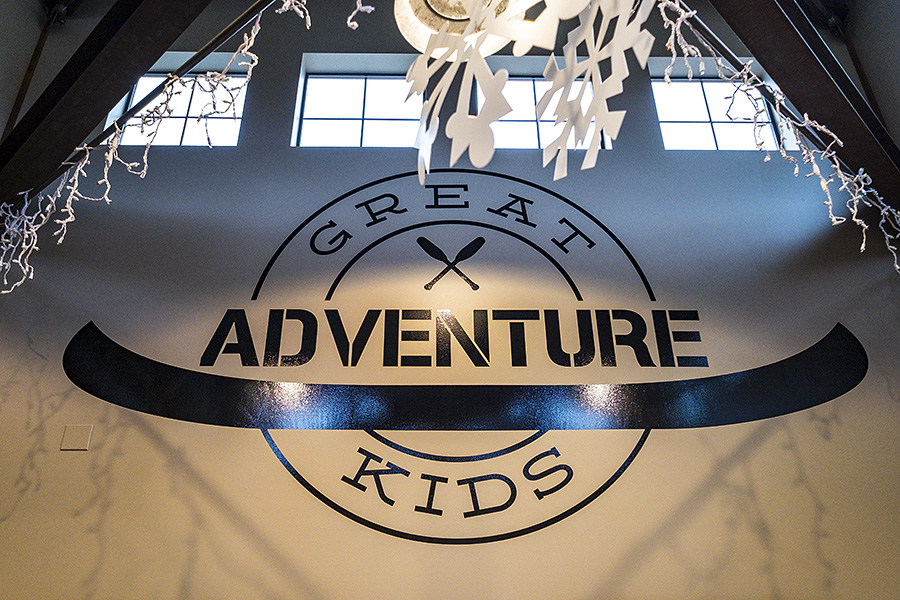 At Graphics Northwest we believe that walls were made to be covered! Even in a small office you have so much potential to engage your customers and provide a fun and colorful workspace for your employees through custom wall graphics. The possibilities are limited only by your imagination and creativity. Wall graphics are ideal for restaurants and retail spaces, schools, offices, churches, daycare centers and more.
Graphics Northwest offers both full and partial vinyl wall graphics, custom die cut decals, wall murals and custom printed wallpaper. Bring your office together with corporate branding, provide additional information for customers already in the office, or use the wall graphic as a textural backdrop for your custom art display. If you are not sure where to start a great place is by asking our sales staff for more ideas and inspiration.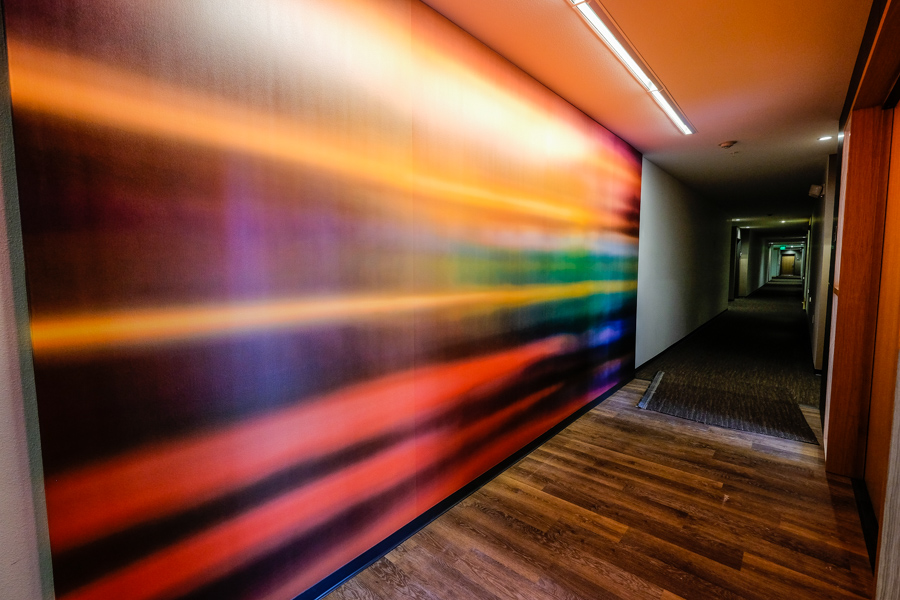 Request a Quote
We'd love to show you how you can benefit from our services. Click on the button below, let us know a little about your business or organization and what you need the graphics for, and we'll get in touch you to discuss the best way we can meet your business graphics needs.
Get a Quote
Tech Specs
Materials
Adhesive Backed Fabric Wallcovering
Made in America - High Performance Type II wallcovering
Features Easy Up, Easy Down technology
Subtle texture offers great image quality
Mildew & Fungal Resistant
Features Self Extinguishing Technology
Adhesive Backed Vinyl Wall Graphic
Adhesive backing sticks to any non-porous flat surface and is easy to install
Will easily wrap around corners, poles, and even ceilings
Opaque smooth vinyl surface offers a superior detail and image quality
Easily removable without damaging the wall
Class A Fire Rated
Commercial Wallcovering
Made in America - High Performance Type II wallcovering
Features Easy Up, Easy Down technology
Subtle texture offers great image quality
Mildew & Fungal Resistant
Features Self Extinguishing Technology
Commercial Green Wallcovering
Environmentally responsible - Supporting two (2) LEED Credits
Non pasted wallcovering with Type II Rating
Bright white smooth surface offers crisp and vibrant imaging
Tear resistant and easily removable
Class A Fire Rated
Quality
Liquid or Film Lamination
Protective Films or Liquid Wall Armor helps keep wallcoverings looking like new
Full Color High Resolution Printing
Pockets to display banners with doweling or rods
Easy to Remove & Change
All wallcoverings are designed for easy install and removal without damaging walls
Safety Rating
All wallcoverings are top quality materials - tested to ensure safety and longevity
Options
Standard or Custom Size Wall Murals
Wall Murals can be as small as 2' x 2' up to any height and width you'd like
Die Cut Vinyl Wall Graphics
Vinyl Wall Graphics can be die cut to create wall decals with custom shapes and wall lettering
Professional Installation
We work with a network of nationwide installers to offer professional installations
Common Applications
Corporate Branding, Interior Decorating, Restaurant & Retail Decorating, School Logos
Trade Names
Wall Murals, Wall Graphics, Wall Decals, Printed Wallpaper, Wallcovering